Our community is where we all choose to live because of that special feeling you get living here. We all enjoy the many great events in the area and thanks to our generous sponsors and volunteers we are able to continue the great tradition of the Family Fireworks Festival. Please support the STSH and the companies, organizations and community leaders that sponsor us.
The Sunland-Tujunga-Shadow Hills Community Fund is a 501 c(3) organization and your donation is tax deductible as a charitable contribution.
This organization and the event itself are completely run by volunteers from our community. We are always looking for eager and active volunteers to help us in the organization, management, set up and tear down of this great event. Please contact us for more information on becoming a volunteer with the Sunland-Tujunga-Shadow Hills Community Fund. Thanks for helping us make this another memorable event.
History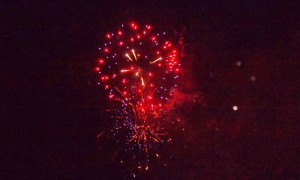 History of Fireworks in Sunland-Tujunga.
The Sunland-Tujunga-Shadow Hills Community Fund has for the past 11 years produced this annual event. It is our only event.